Main content starts here, tab to start navigating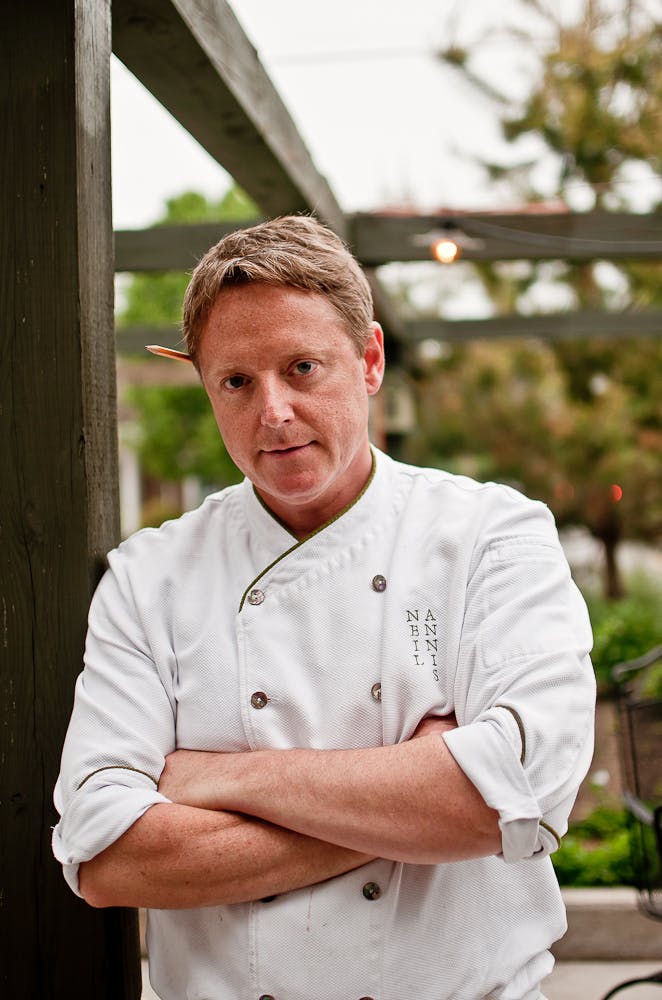 Chef Neil Annis
Chef & Owner
After attending the Culinary Institute of America and being deemed "most likely to succeed" by his peers, Annis worked in numerous critically acclaimed restaurants throughout the United States and Europe.
His restaurant experience includes positions at Aux Beaux Champs in Washington, D.C., and Les Célébrités and the four-star Bouley in New York City.
Annis took a respite from the restaurant industry after being recruited as the corporate chef of research and development for Unilever. In this position, he helped to create and develop hundreds of branded products.
He re-entered the industry two years later as Chef de Cuisine at the opulent Lespinasse in New York City, earning the coveted four-star rating two months after opening.
More critical acclaim followed when Annis, serving as Executive Chef, opened Compass on New York's Upper West Side, described by the Zagat Guide in 2003 as the "Best New Restaurant in New York City." The restaurant was also featured on the Today show and in Gourmet, Architectural Digest, and Food and Wine magazine.
Enchanted with Adams County, Pennsylvania's country charm, in October 2004 he opened Sidney Tavern in East Berlin.
In 2011, Sidney Tavern was awarded Best Overall, Best Ambiance, Best Service, Fit for Foodies, Most Booked and Best Special Occasion Restaurant in the Harrisburg/Hershey area by OpenTable. Additionally, Sidney Tavern was named BEST FOOD and BEST OVER-ALL RESTAURANT in Philadelphia/New Jersey suburbs by OpenTable diners.